Philips Digital Lock Easy Key 303 VP (Installation Included*)
Suitable for Security Door installation Only
Realtime's on Wi-Fi connection, always know who's at the door
The Philips DDL303-VP-5HW supports Wi-Fi networking. After binding the Tuya Smart Life App, you can view the lock parameters and access history, remotely generate a 6-hour valid temporary PIN code without space restriction, allowing relatives and friends to enter the door easily even if you are not at home.
One-click remote unlock, allowing easy life in one step
The"#" key is used both as a doorbell button and a "#" key. When the door lock is in sleep mode and the visitor presses the "#" key, the doorbell will ring, and the camera will immediately capture the photo and uploads it to the Tuya Smart Life App.
After viewing the log message and confirming the visitor's information, you can unlock the door remotely through the Tuya Smart Life App, allowing the visitors to enter the door at ease.
3.5-inch IPS screen, clear viewing at the doorway
The inside escutcheon of the door lock equips with a quick-open handle and a rotary knob. If an emergency leads to the malfunction of the smart door lock, it does not affect the opening of the door lock. Rotating the handle or the rotary knob allows emergency egress, which could ensure the users' safety.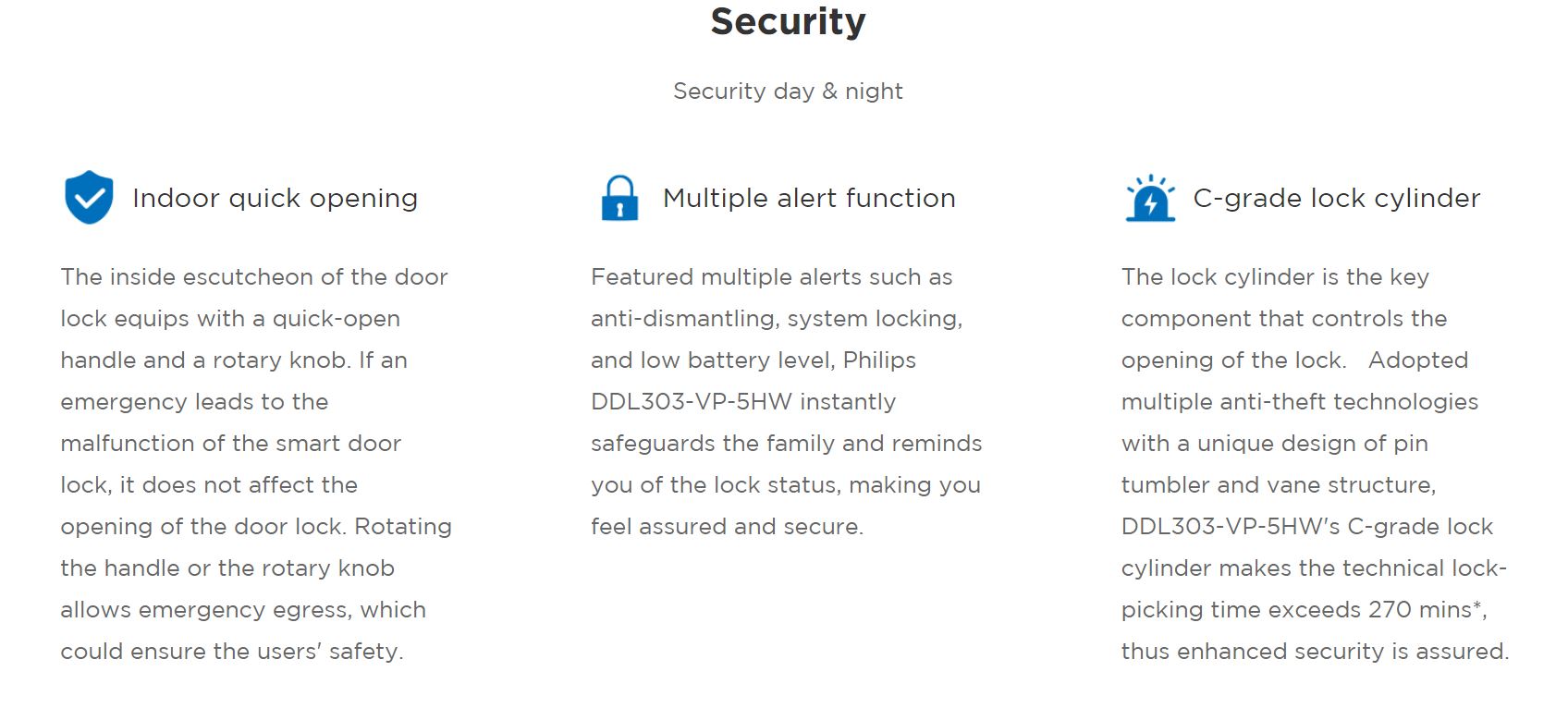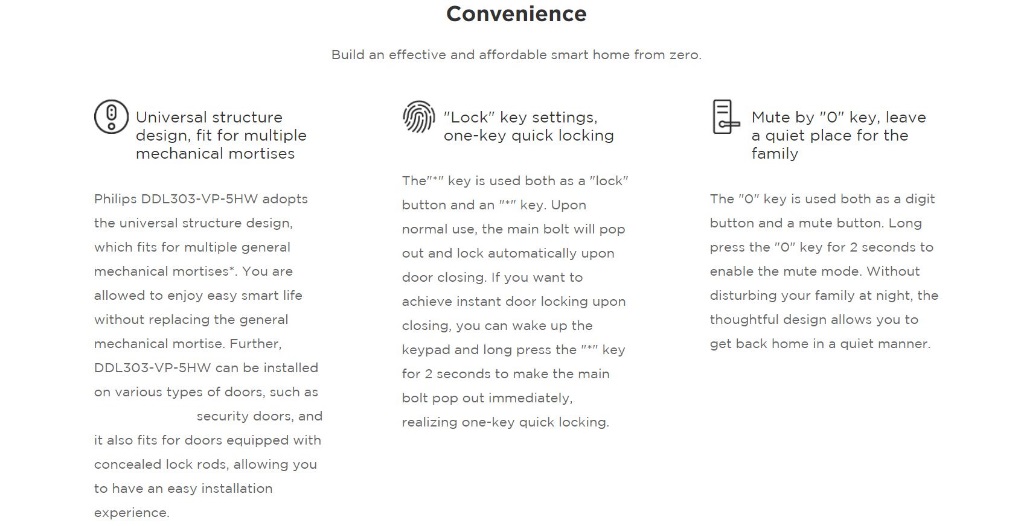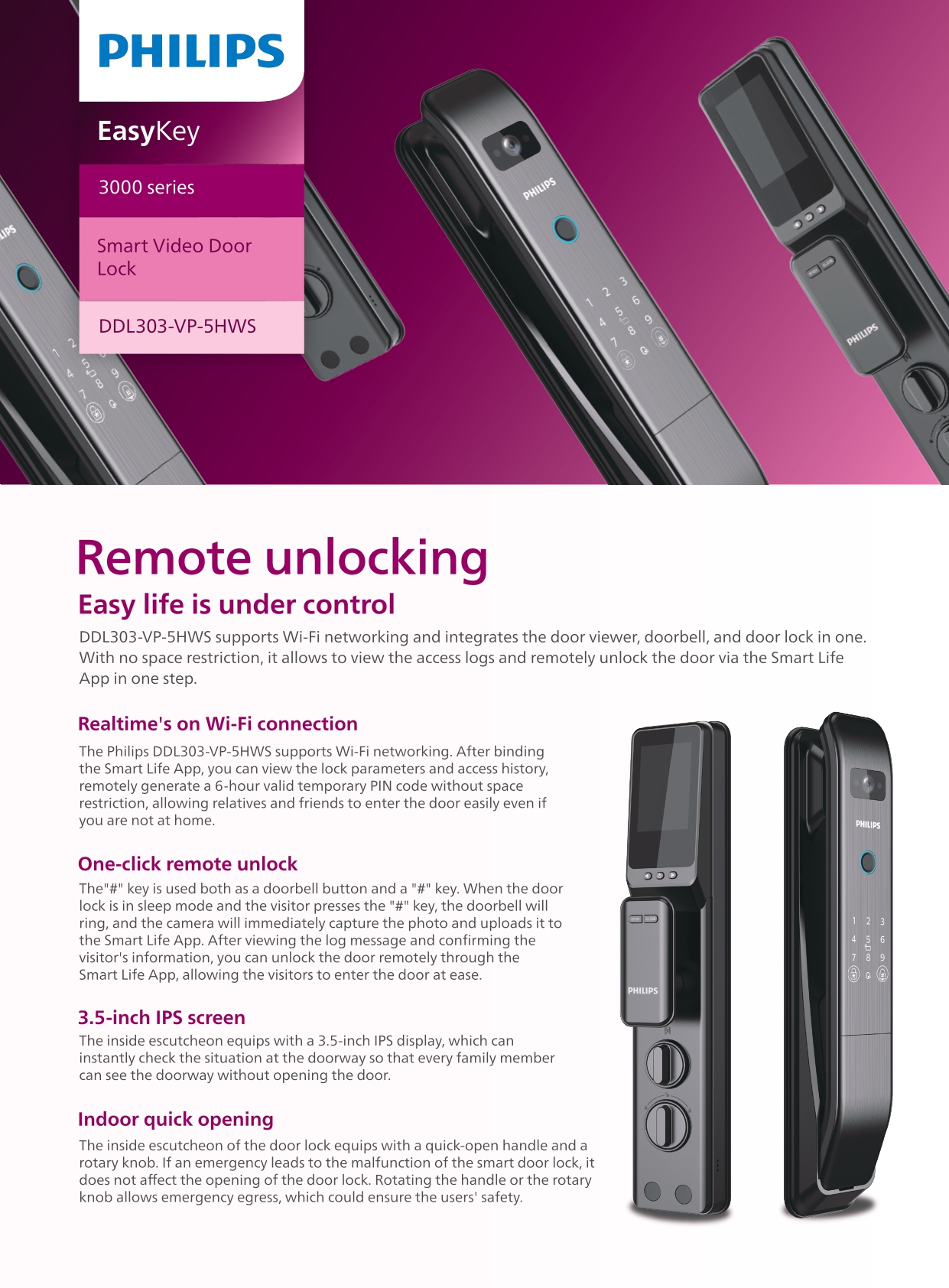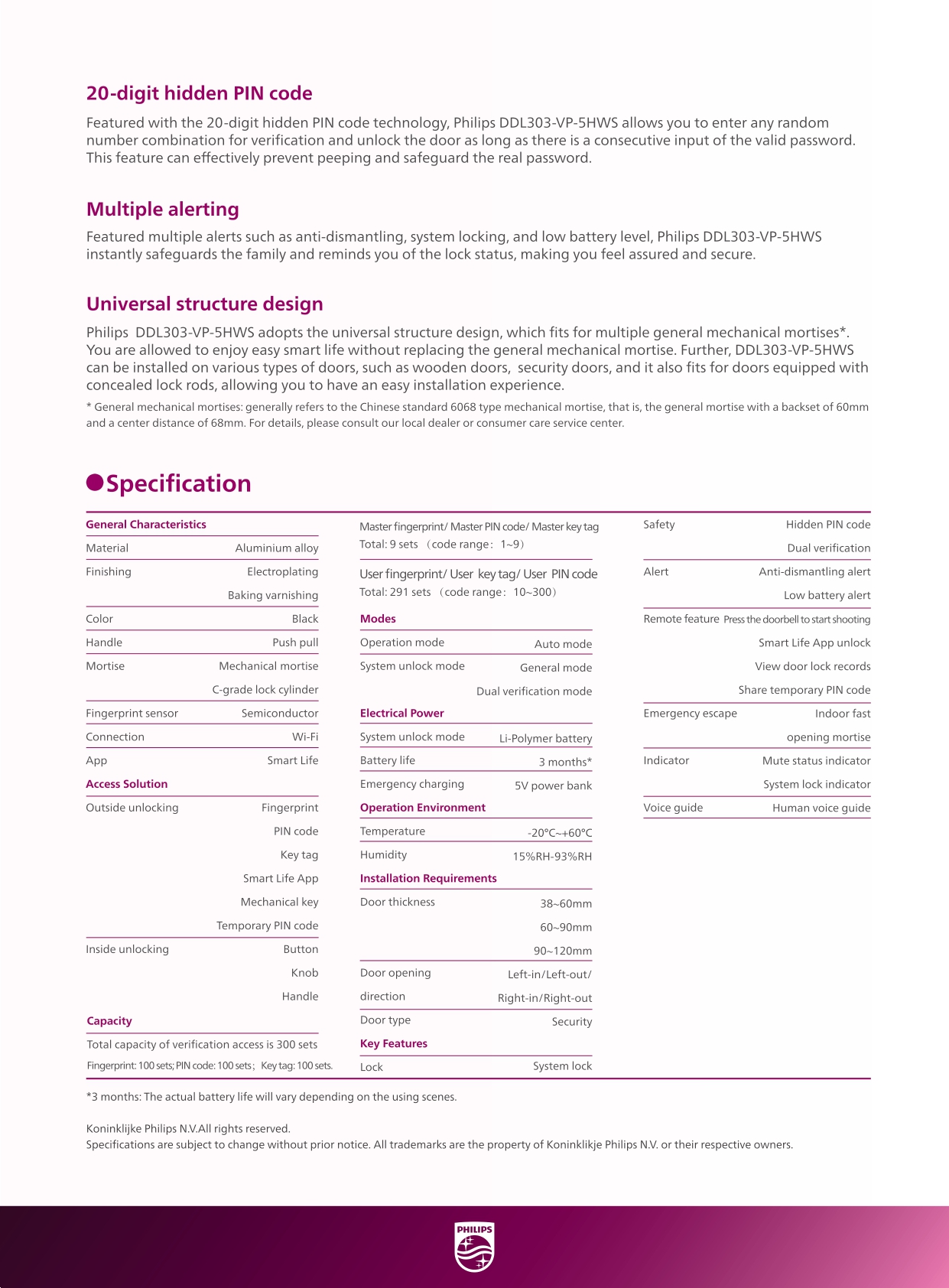 Warranty period for lockset is 3 years. Warranty period for accessories is 1 year. During warranty period, under any circumstances of normal usage (as per user manual), shall the product malfunction will be entitled to free repairs by Distributor. If there is any problems with the product within Four (4) weeks of the warranty period, purchasers are entitle to a one to one replacement of the same product or a refund.
Installation is included only for BASIC door installation not requiring additional customized accessories or equipment. Installation for security doors could require some additional accessories or equipment to ensure all deadbolt locks are working accordingly and this could require additional charges for the additional accessories or equipment. Charges is dependent on degree of customization and is to be paid by client separately.
Installation is included only for service areas within coverage by Philips Digital Lock Malaysia authorized installer team.