Philips Smart Safe Box 3000 Series SBX301
Bedside table design
Furniture design lightens up living space, making SBX301 a great replacement of bedside table. While securing your valuables, SBX301 also supports wireless charging, bringing exceptional safekeeping experience.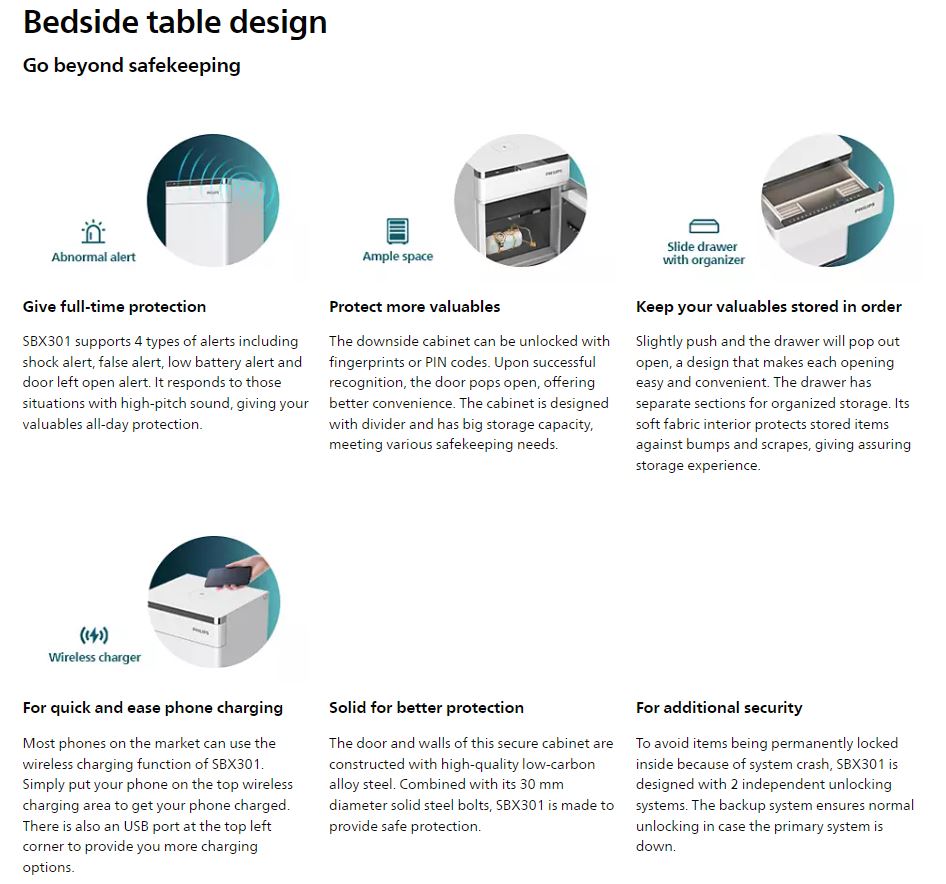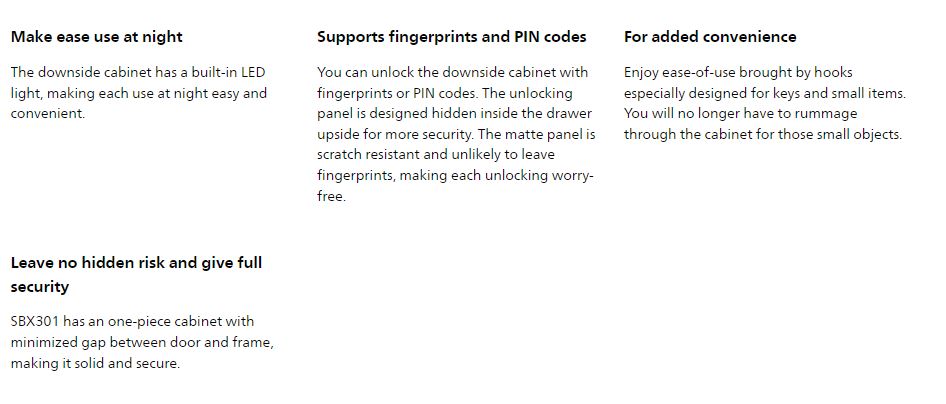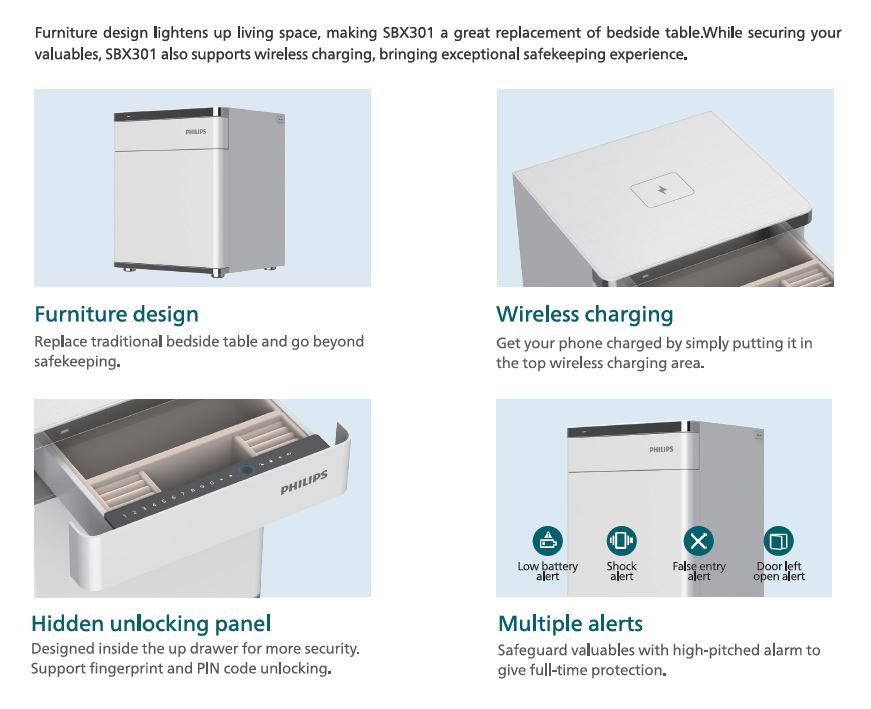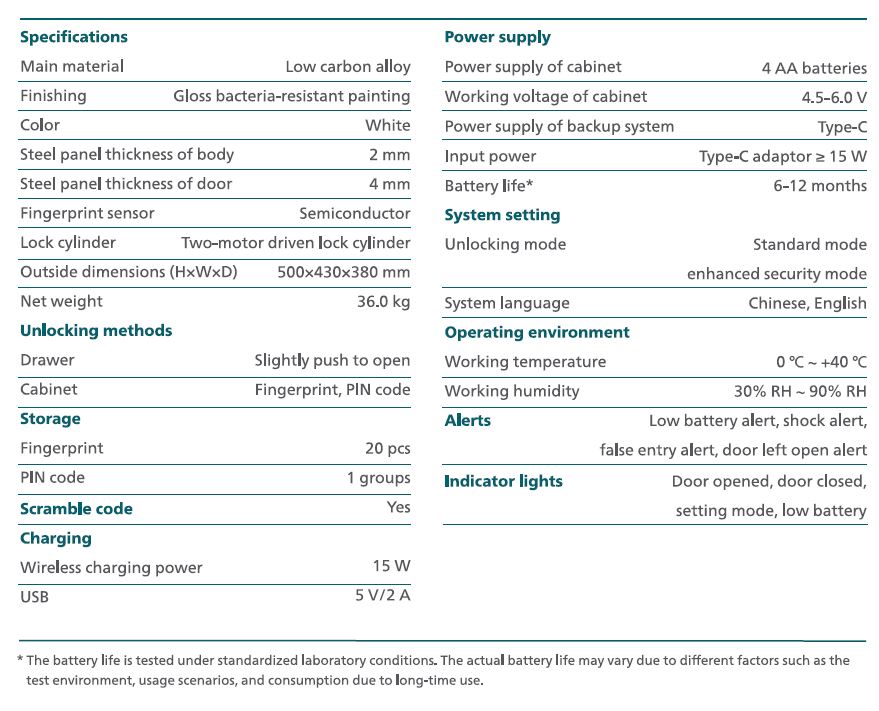 Remarks:
1. Warranty period of Philips Smart Safe Box : 2 years
2. Delivery time within one month.
3. Wall Plug and Safe Box Setup services are not included.
4. RM200 will be charged for wall plug service (only for model 601&701)
5. No charge for placing on the ground floor.
6. Each floor will be charged RM100 (SBX601 & SBX701) and RM300 (SBX702) starting from the first floor.
7. Shoplot delivery may vary from the above charges.
8. RM300 will be charged for the second time reschedule.
9. Customers to be advised use AA 'alkaline' batteries to prevent corrosive/ leakage issue