Philips Smart Safe Box 6000 Series SBX601
Philips Smart Safe Box 6000 Series SBX601.
Support multiple unlocking methods with fingerprint, PIN code and mechanical key, meeting different user needs.
One-piece cabinet design and quality material create a storage space secure than ever.
32mm solid deadbolts at three sides of the door provide excellent anti-prying performance and enhance security.
It is made in low carbon alloy, making it light while being sturdy enough to provide stable performance.
Fingerprint, PIN codes and mechanical keys, making unlocking impressively convenient and efficient.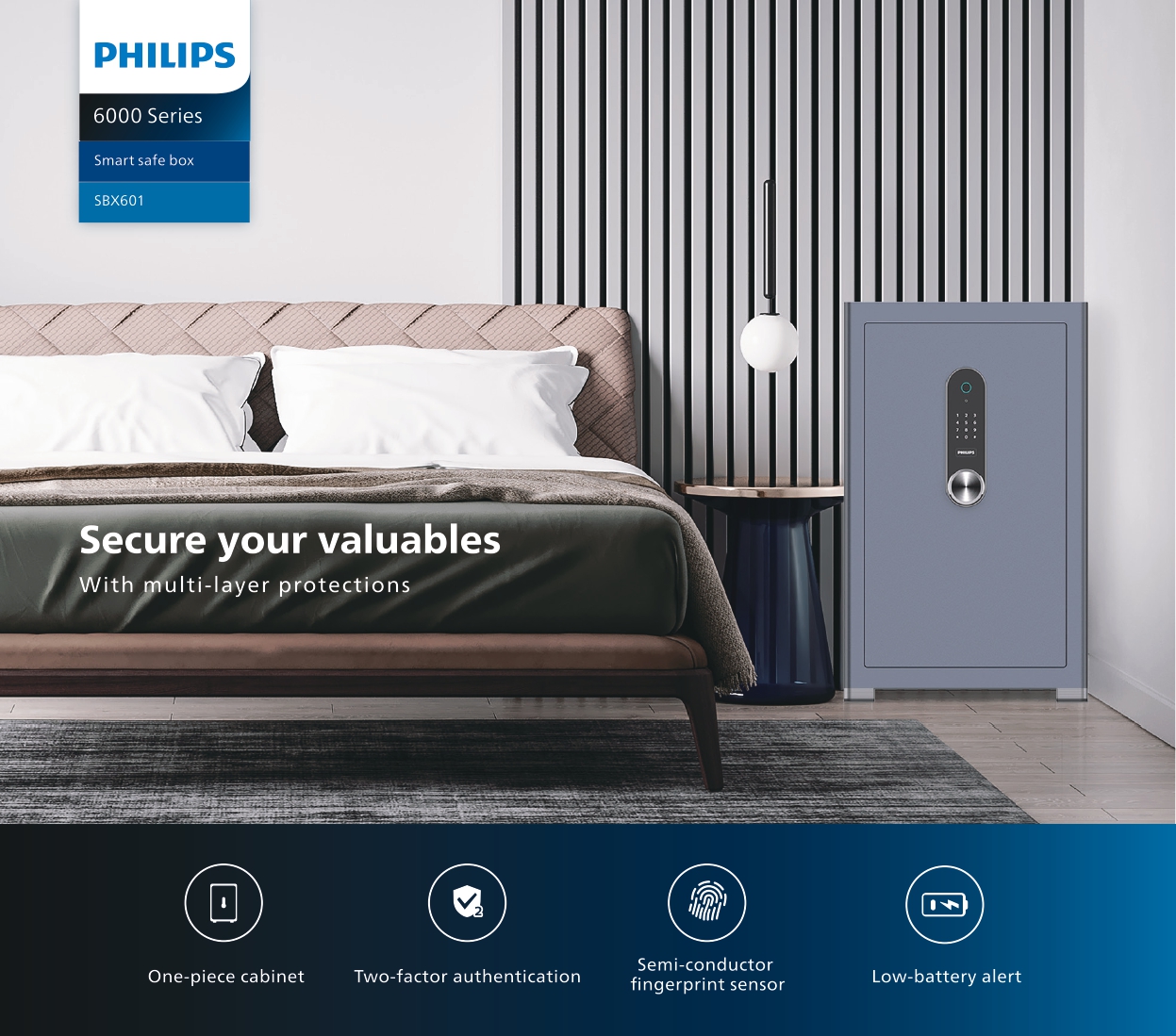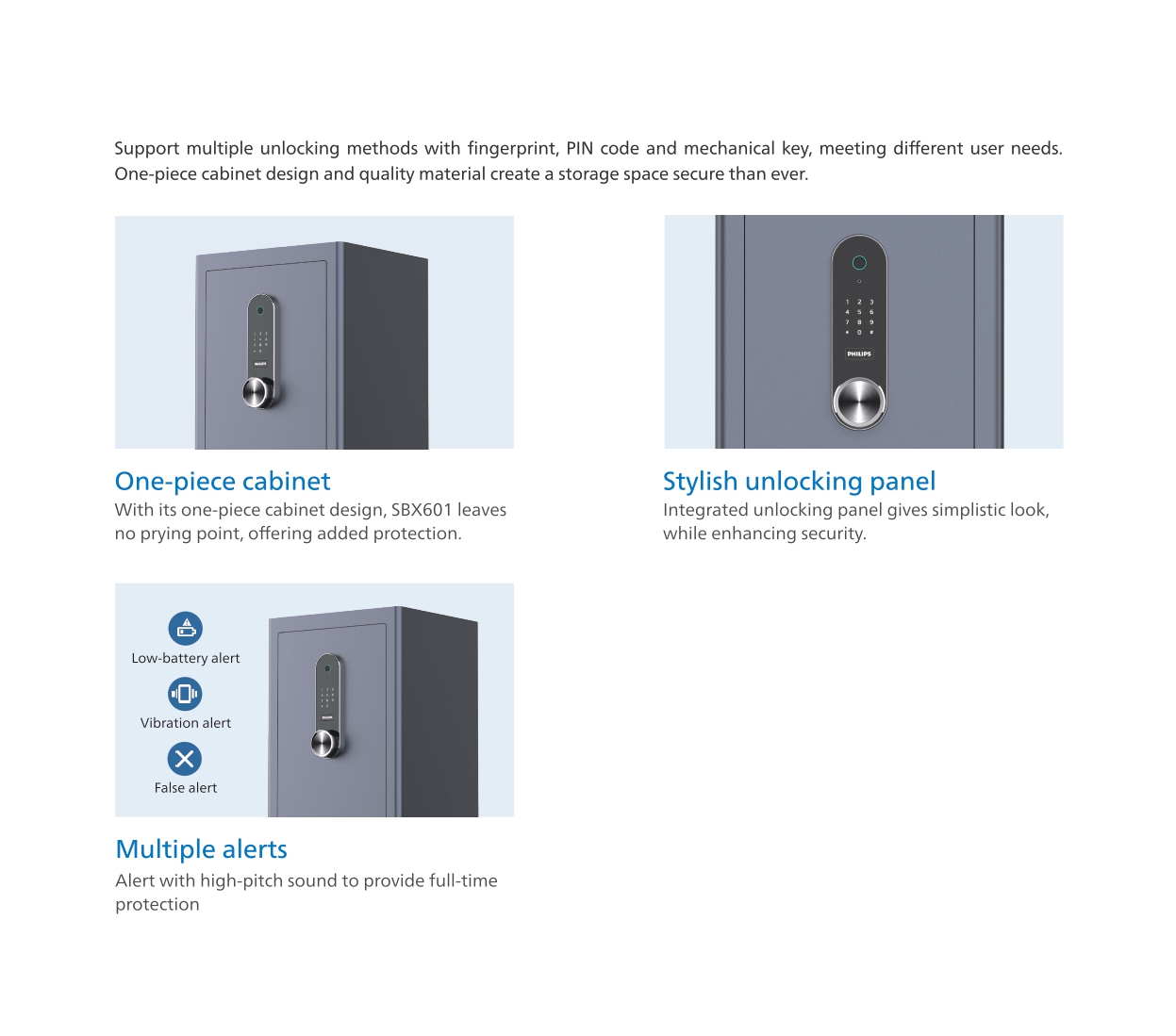 Remarks:
1. Warranty period of Philips Smart Safe Box : 2 years
2. Delivery time within one month.
3. Wall Plug and Safe Box Setup services are not included.
4. RM200 will be charged for wall plug service (only for model 601&701)
5. No charge for placing on the ground floor.
6. Each floor will be charged RM100 (SBX601 & SBX701) and RM300 (SBX702) starting from the first floor.
7. Shoplot delivery may vary from the above charges.
8. RM300 will be charged for the second time reschedule.
9. Customers to be advised use AA 'alkaline' batteries to prevent corrosive/ leakage issue