Philips Digital Lock Easy Key 5100 Series Rim Lock 515K (INCLUDE INSTALLATION)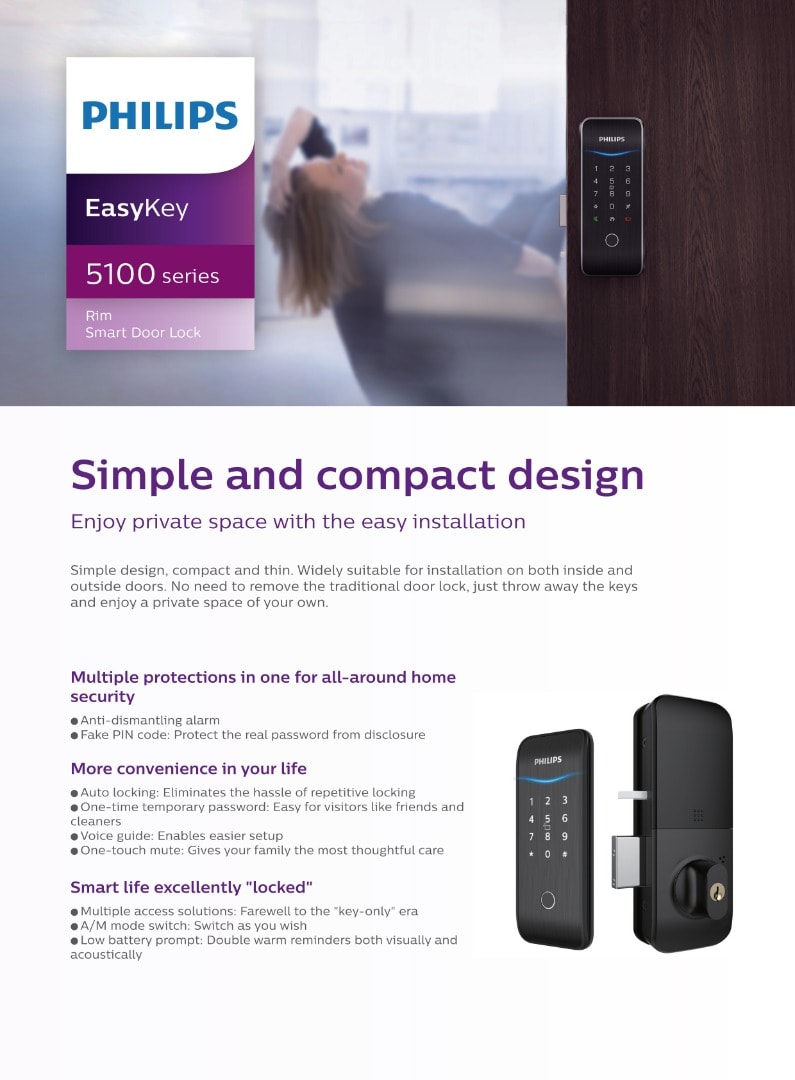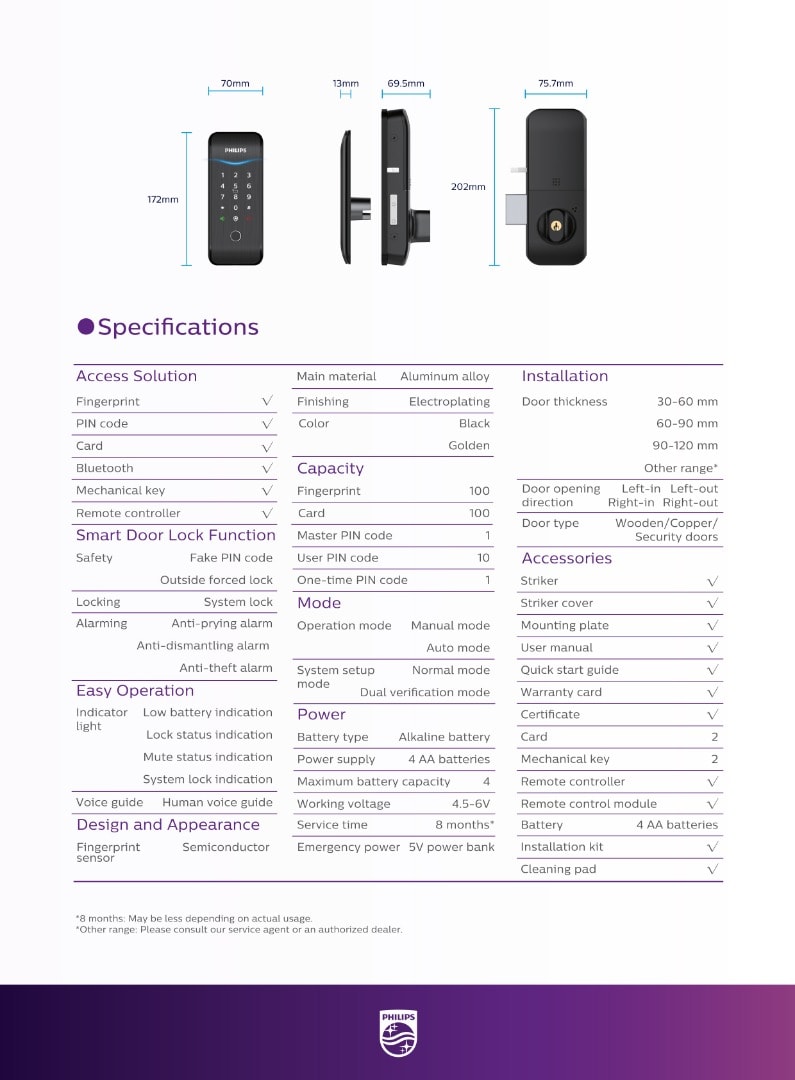 Warranty period for lockset is 3 years. Warranty period for accessories is 1 year. During warranty period, under any circumstances of normal usage (as per user manual), shall the product malfunction will be entitled to free repairs by Distributor. If there is any problems with the product within Four (4) weeks of the warranty period, purchasers are entitle to a one to one replacement of the same product or a refund.
Installation is included only for BASIC door installation not requiring additional customized accessories or equipment. Installation for security doors could require some additional accessories or equipment to ensure all deadbolt locks are working accordingly and this could require additional charges for the additional accessories or equipment. Charges is dependent on degree of customization and is to be paid by client separately.
Installation is included only for service areas within coverage by Philips Digital Lock Malaysia authorized installer team.