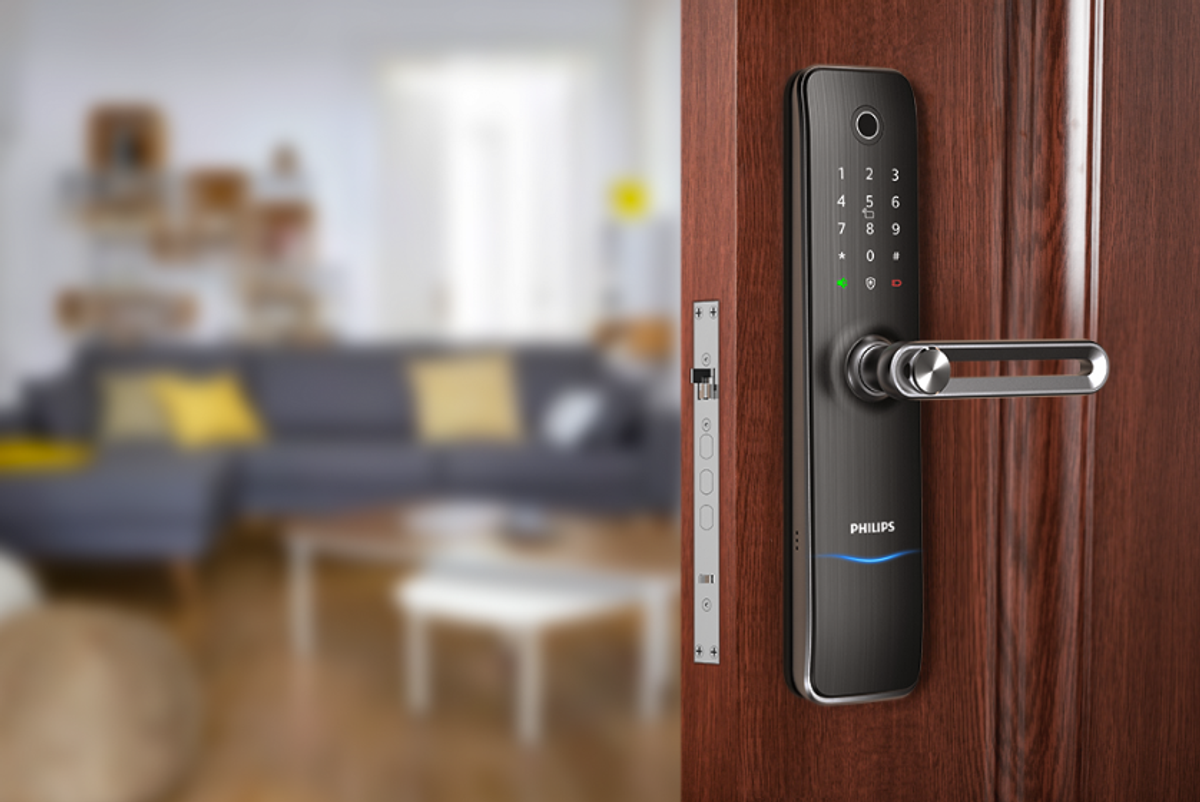 How Smart Locks Improve Quality of Life in Malaysia?
A beautiful house equipped with modern technology and state of the art security is a status symbol and a sign of an improved quality of life. A smart lock is one of the essentials in a modern home to improve convenience and make life easier.
1- Unmatched security
Old-fashioned lock-and-key systems have not improved much over the years, and now it does not take a professional thief to break into your house. An amateur thief can just as well break into your home by physically assaulting your lock. Lock-picking is itself a child's play, and many tutorials can be found online to learn such a skill. Thus, it will be a smart choice to upgrade your home security system from a conventional lock to Smart Lock. This switch enables smart access to your house while adding a theft-proof security system. There are in-built alarm systems in smart locks that react to physical assault or any physical manipulation. Some smart locks will also set off alarms when you lock the door from outside or someone from inside tries to open it from the inside, adding an extra layer of security. Only the person with authorized access codes can get into your house. These smart locks can secure not only the entrance to your house but also the other parts of your bungalow like study area, garages and children's room. You can quickly secure any room that you wish to limit access. This simple yet Smart Digital Lock Security upgrade will bring peace of mind into your life, ultimately upgrading the quality of life you already enjoy.
2- Keyless Convenience
Physical keys are so tiny and weightless that they are the most frequently misplaced and forgotten objects. This could be a very stressful situation sometimes when you are already in a rush. Smart locks enable you to access your house without the need of a physical key, with the help of pin code or other encrypted codes like RFID cards and fingerprints. Not only these smart locks offer better security against theft, but they also make your life much more stylish and convenient. Keyless convenience is an amazing feature that makes life less stressful and hassle-free. Now you do not have to carry your keys everywhere with you and fumble in your bag to find them. All you have to do is remember a pin code or your fingerprint can just to the magic. No more accidentally locking yourself out of your own home or losing your keys.
3- Check the Status of Lock and Auto-Lock Feature
If you are one of those people who leave their house in a rush and then wonder all day if they locked the door or not, the smart lock could be a smart choice for you. You can always check on the status of your door lock and see if you locked it or not. Moreover, you can remotely lock or unlock your door if you require it. Or set up an auto-lock so your door locks itself whenever you leave the house. This will make your life convenient and stress-free at the same time.
4- Easily Share Accessibility
Have you ever found yourself in a situation when you need to grant someone access to your house when you are away from home yourself? Do you feel uncomfortable leaving the key out, perhaps under the doormat or in secret places for such situations, because they might not be as secret as believed? Does your new roommate work a different shift from yours? You do not have to call a locksmith and get a separate copy of the key for him. With a smart lock installed you can just share the Pincode or generate a separate pin for him on your own. It is also a super cool feature that now you can share an encrypted key with your roommates or tenants or even generate separate pin codes and keys for other users like family members, neighbors, dog walkers, babysitters, and house help.
5- Limited access feature
Leaving your keys under the doormat for the house help our dog walker to find could be very unsafe practice as anyone else can find it too. Even though you might think that you trust the people you are hiring they can make a copy of your key and use it later to conveniently break into your home later. Upgrade your lifestyle and security with smart locks and no more hiding of keys under the doormats for service providers. Most smart locks will enable you to generate limited-time access codes that you can give to the service providers. These access codes will only work during certain hours of the day or even the certain days of the week. You can delete the access code from the system once their services are no longer needed. This brilliant security feature will undoubtedly bring convenience and advancement in your home security, ultimately positively influencing your quality of life. Now you can have your carpet cleaned while you work at your office with peace of mind.
A smart lock is a onetime investment with great value for your money that will offer better security and convenience. It is an efficient upgrade in your lifestyle so you and your family can fall asleep feeling secure at your home. Enjoy peace of mind when you are away from home and concentrate on your work better.