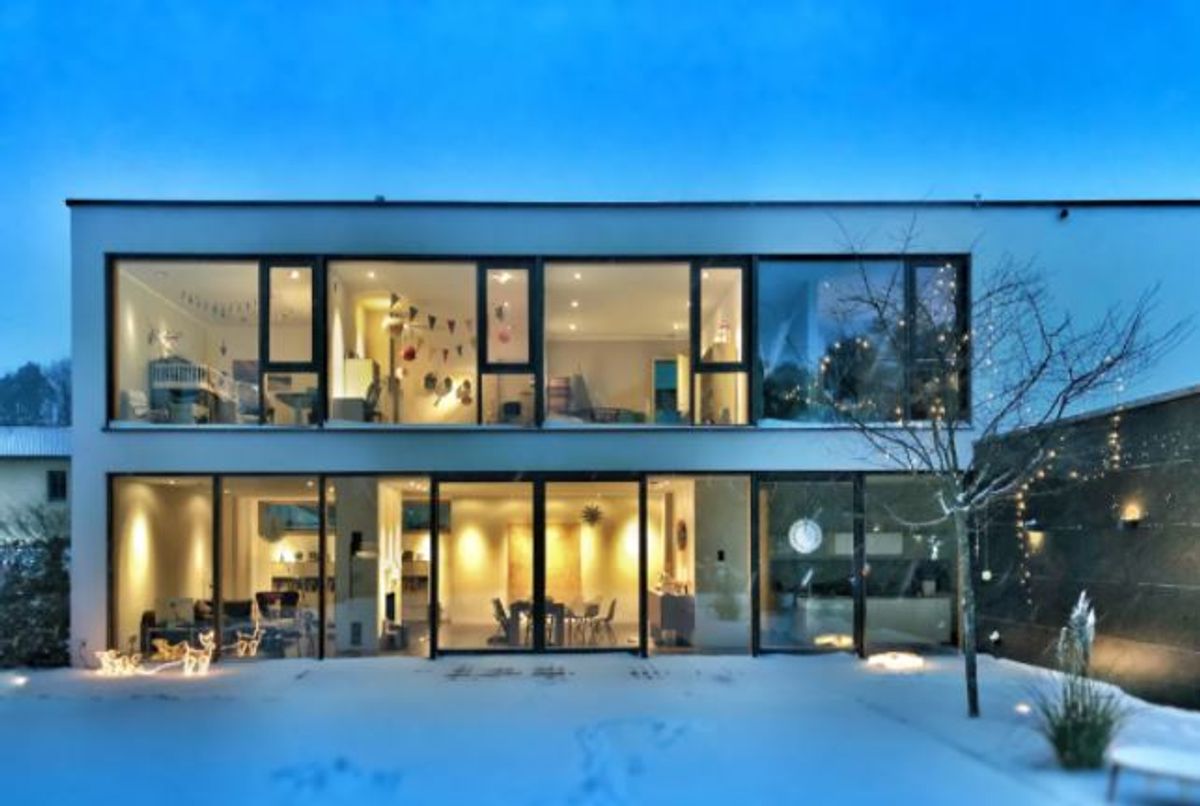 How bad (good) is this year's 11.11 festival to everyone?
Everyone committed their wallet homicide for the 11.11 festival. According to the data from Tmall Genie, the sales of the smart home ecosystem exceeded 100 million in the first 2 minutes and more than 1 million smart home devices were sold within an hour on the 11.11 festival.

With the increase of consumption and the evolution of smart technology, people's consuming needs are becoming high-end, personalized and customer service oriented. Therefore, smart home devices have become one of the popular products for consumers.
Today, we will interpret the development of the smart home industry to you by using four keywords.

Face Recognition
Face recognition is a biometric technology for identification based on the facial feature or identity of an individual. With the development of artificial intelligence, the market for face recognition continues to expand. It is widely used in security, payment, medical and other fields. Face scanning is becoming the new norm.

According to the data from research called JD, the sales of smart locks hit a new high in the 11.11 festival this year and the sales of the smart lock with face recognition function increased by 230% compared to other smart locks. Philips Digital Lock is the first 3D face recognition automatic smart lock that adopts 3D stereo vision imaging, ultrasonic intelligent induction, and other technologies. Philips Digital Lock allows people to unlock the door without any operation by hand. ( Click here for more details )

Smart Home
A smart home is an interconnection and intercommunication between smart items by using AloT and other technologies. A smart home can provide people with safe, convenient, comfortable, energy-saving, and environmentally friendly smart home services.

The customized scene experience of a smart home has become a mainstream trend within these few years due to the influence of the internet. Smart homes have moved from "single intelligence" to the era of "whole-house intelligence" and the era of "people"-centric smart home has arrived too.

Healthy Home
During the pandemic of Covid-19, a healthy home environment has attracted much attention. While people are pursuing environmental protection, health, and functional comfort, they also pay more attention to improve the quality of home life. The demand for smart, efficient, and convenient home is further increasing.

According to the home décor users' research report during the pandemic of Covid-19, more than 80% of users spent more than 1,000 RMB and 10% of users spent more than 30,000 RMB on healthy smart home products. Disinfection cabinets, ultraviolet disinfection lamps, and smart drying racks with sterilization and disinfection functions are examples of popular healthy household products.

Smart Security
Smart security is the use of electronic information, image transmission, and storage technology to effectively protect the home or public areas. A complete smart security system includes three parts which are access control, monitoring, and alarm.

According to the research from China Smart Home Industry Alliance (CSHIA) in 2020, smart locks, smart cameras, and smart sensors once became the three major categories that received widespread attention in the security system. Based on the data display by JD, the transaction amount of cat eye smart locks increased by 20 times year-on-year on the 11.11 festival. This shows that people are paying more attention to smart home security.

As a home security device, Philips Digital Lock practices a safe smart home life. From the perspective of security, Philips Digital Lock uses a C-level anti-theft lock cylinder, with one-key deployment, dual verification mode, multiple alarm, and other security features, which provide home safety in all directions. At the same time, Philips Digital Lock is constantly striding forward to networking and smart linkage. You can now monitor the status of the door lock at any time using a mobile application that provides you and your family a sense of security.

AIoT, 5G, and other technologies promote the development of smart homes which bring to the result for relating technology with home, giving people a better home environment.

So, have you got the four keywords for the development of the smart home industry?

A quality life is worthy of a better intelligent configuration. Philips Digital Lock can empower your quality of life.
Visit us for Philips Digital Lock Malaysia Official Online Store deals: https://www.futuristiclock.com/
Credits to original writer, translated from: Philips Digital Lock Official Account Subscription